Our mission
The Russian representative office of ClimAir was opened recently, in 2015, but has already established itself as a key player in the Russian market of automotive accessories.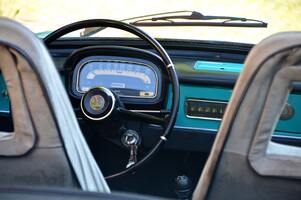 As a result of the synergy of Russian specialists and German engineers, on the basis of our own testing laboratories in Germany, a unique wiper blade was developed exclusively for the Russian market, a market with difficult climatic conditions. A special component that is included in the patented rubber composition of the wiper blade ensures perfectly clean glass and the removal of oil film from the windshield during the entire service life. For the development, hundreds of chemical samples of reagents were taken, which are sprinkled on roads in Russia, and on the basis of the bimolecular analysis, the optimal composition of rubbers of a rubber polymer with a unique graphite additive, which is not exposed to the harmful effects of chemical reagents, was determined. As a result of many months of testing, ClimAir specialists managed to achieve excellent results and offer their customers a truly excellent product, not exposed to aggressive environments, which will allow the motorist to enjoy perfect visibility for a long time!
Today, this company is a well-developed international concern, whose products are sold in 50 countries around the world. All well-known car brands are equipped with branded components of this brand. The company operates within the framework of the EAC standard, having in its arsenal an impressive set of certificates, diplomas and awards.
Why CLIMAIR©?
IMMACULATELY CLEAN GLASS. High content of natural rubber in the cleaning tape.
REMOVES THE OIL FILM FROM THE WINDSHIELD. Formed due to the use of reagents and oil emissions, thanks to the graphite impregnation of class "AAA".
EFFECTIVE OPERATION FROM -40 TO +40. In the manufacture of rubber, special chemical components are added.
THE SIDE CAPS WILL NO LONGER FALL OFF! The use of a cast housing made of synthetic EPDM rubber.
THE RESOURCE IS 2,000,000 SWINGS ON THE WINDSHIELD. Extended service life with a special silicone coating.
REPLACEMENT OF THE CLEANING TAPE IS PROVIDED